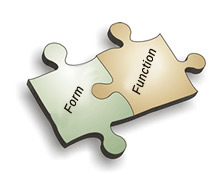 Western Multi-Family Renovation (WMR) was founded in 1980 as 'Utility Service Company' and started in the contracting business installing individual utility meters (electric, gas, & water) and utility sub-meters in master metered apartment buildings and condominiums. While our primary business has evolved, we still install utility sub-meters for clients and provide billing / collection through our affiliated company: Automated Utility Billing.
Today, with over 30 years experience, Western Multi-Family Renovation (WMR) combines our core competency of infrastructure renovation / replacement with creative solutions for installing THE primary 'value add' improvement (washer / dryer installation) and aesthetically pleasing, innovative, and cost effective unit remodel programs.
Our goal is always to deliver a cost effective, quality product in a timely manner.
We have completed pipe replacement and washer/dryer installation in 1,000's of units, almost exclusively, occupied apartments. Our commitment is to communicate with your site management and residents, before, during and after the process.
We have 'in house' engineering/plans capability for water and/or sewer system replacement with a track record of solving difficult design problems throughout California. We can provide 'in house' design, engineering with full plan set for new washer / dryer installations.
We also offer 'turn key' unit remodel capabilities and we can execute a wide range of modifications and enhancements to common area and rental office spaces (please visit: services)
Our construction experience, exclusive to multi-family, enable us to deliver on project implementation, faster, more efficiently and more cost effectively than comparably priced competitors. We maintain the highest caliber of quality control, as our project managers and their teams pride themselves in producing some of the finest finished projects in the industry.
Our project managers and superintendents are always accessible and responsive to our clients' needs.
We look forward to working with you on your next project. You can be confident knowing you have hired a professional company that will deliver results with integrity and quality.