HIGHRIDGE APARTMENTS l 28125 Peacock Ridge Dr.l Rancho Palos Verdes, CA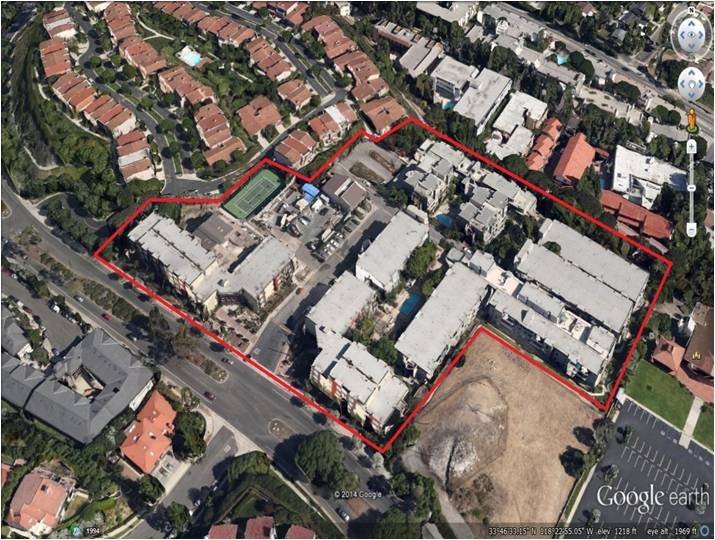 Highridge is a 270 unit apartment project (3 story over subterranean parking and slab on grade)
Scope of Work: complete re-pipe of water system, including replacement of raypak Boilers in EACH building. Install new Water, waste & vent for washer/dryers in EACH unit; included drywall; & core drilling.
In addition, we performed a complete re-model of the interior hallways; including: re-framing the double door entries to single door, base molding and painting.
We also completed remodel of kitchens: cabinets; counters; walls; & light fixtures.
HIGHRIDGE - INTERIOR HALL WAY REMODEL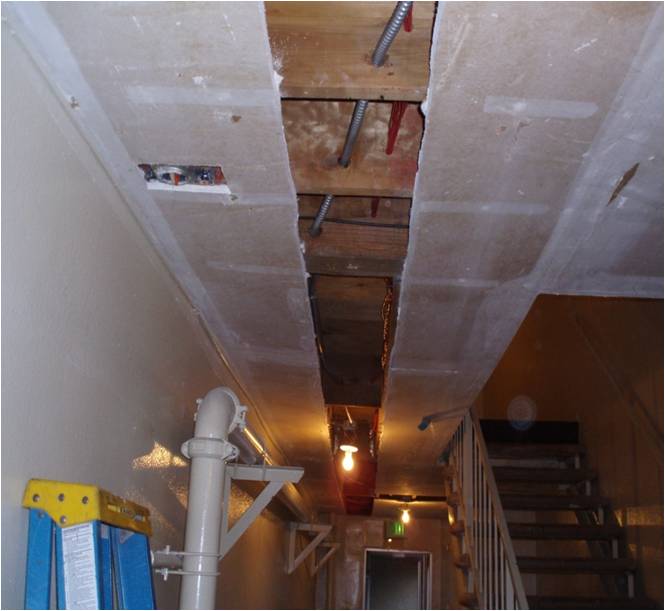 Hallway Demo - making pathway for NEW electrical wiring & ceiling fixtures
Removed T-111 siding on walls - replaced with drywall
HIGHRIDGE - INTERIOR HALL WAY - IN PROGRESS
INTERIOR Hallway ceiling drywall - IN PROGRESS
INTERIOR hallway walls - IN PROGRESS
HIGHRIDGE - INTERIOR Hallways Completed
Used drywall 'pop outs' to highlight front door entrance; bull nosed corners & base molding;
HIGHRIDGE - INTERIOR Hallways Completed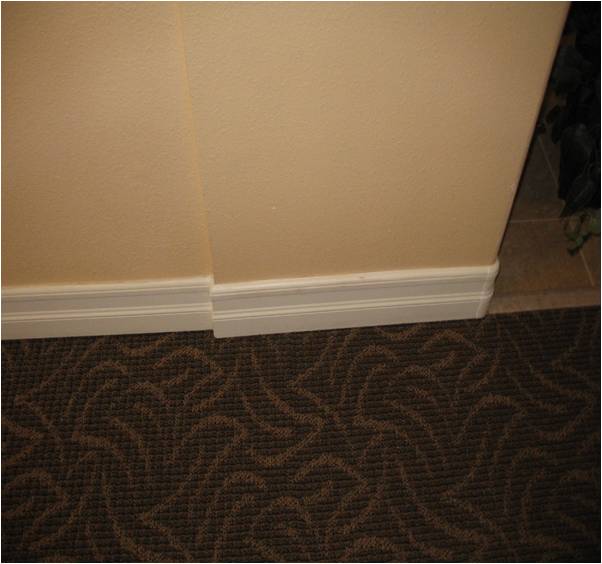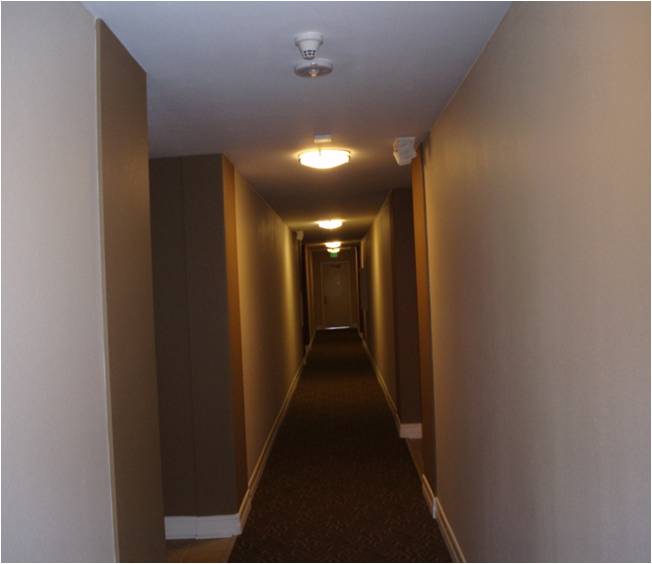 INTERIOR HALLWAY - BULLNOSE CORNER @ APARTMENT FRONT DOOR
HIGHRIDGE - NEW SINGLE DOOR ENTRANCE
NEW Front Door - Installed rough
Front Door to Model Apt
HIGHRIDGE - COMPLETED KITCHEN - MODEL APT
Kitchen cabinets / counter for sink
Cabinets & ceiling finish with light fixture
HIGHRIDGE - COMPLETED KITCHEN - MODEL APT
Model Kitchen - stove cabinets & counter - new SS appliances
Cabinets above stove