CREEKSIDE MEADOWS APARTMENTS
13921 TUSTIN EAST DRIVE
TUSTIN, CA 92780
CREEKSIDE MEADOWS APARTMENTS
Creekside Meadows is a 628 unit complex separated into four architecturally diverse communities.
We performed a complete re-pipe on 432 units from the street to each existing fixture.
We completed a heating and air conditioning inspection on all 628 apartments and replaced 295 A/C units, 44 electric wall heaters, 31 gas wall heaters & 15 forced air units.
CREEKSIDE MEADOWS APARTMENTS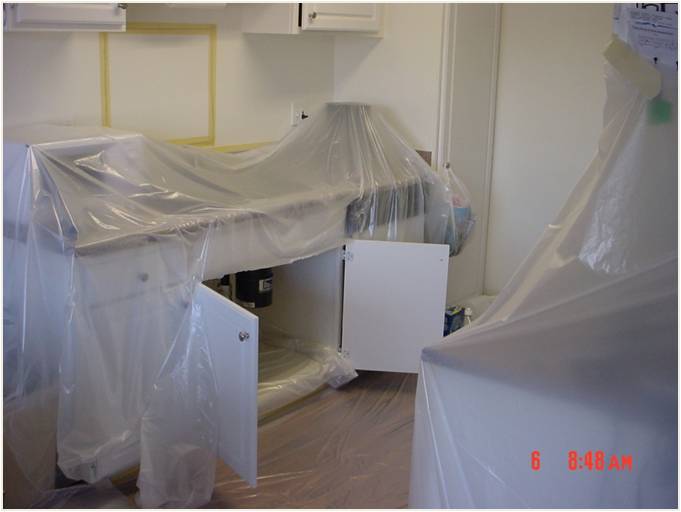 We enclose work areas from ceiling to floor with plastic to minimize dust.
All floors in work areas are covered to keep them protected. This allows us to clean up and vacate an apartment at the end of the day.
CREEKSIDE MEADOWS APARTMENTS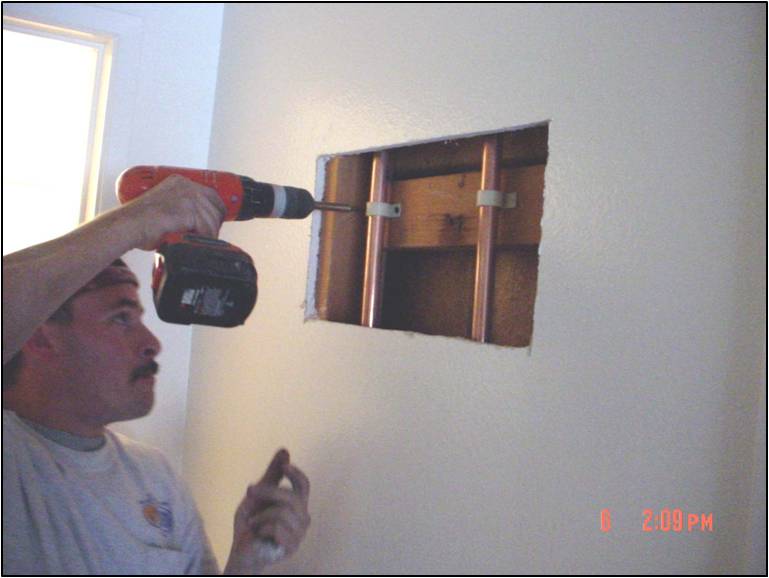 In occupied units, the holes cut into the drywall to access the plumbing are all temporarily covered at the end of each day with drywall pieces cut to fit the hole. This speeds up the process of patching the holes once the plumbing is finished.
We strap all of our pipes per code to prevent the pipes from vibrating in the walls.
CREEKSIDE MEADOWS APARTMENTS
This is a before and after picture of the same unit. This is why we do our own drywall repairs. After we are finished, it looks as though we were never there. We completed the repairs for the entire unit including texture to match existing in one day.
CREEKSIDE MEADOWS APARTMENTS
The plumbing run on the roof is set on 4" x 12" redwood blocks at given intervals per code. Coordinating with the roofing contractor enabled us to make our penetrations and seal the hole without any leaks.
Once the roofing contractor finishes his work, we go back to the plumbing system and cover each pipe with insulation (1" thickness). This ensures that the hot and cold water maintain the correct temperature throughout the year. We then use a special UV paint that protects the insulation from deterioration caused by exposure to the sun.