LE PARC APARTMENTS l 440 N. Winchester Blvd l Santa Clara, CA 95050
Le Parc Apts is a 140 unit, 2 story, slab on grade complex.
Scope of Work:
Develop engineering & plans then execute the installation of a complete water system including the addition of a washer/dryer in each unit. We installed the new washer/dryer in the existing outside storage area. The storage area was modified by adding double doors to create a laundry center. This allowed the entire space to be utilized and created more value for our client. The washer/dryer addition was the cornerstone to the entire redevelopment process of the entire complex.
Le Parc - Laundry center - IN PROGRESS
Re-framing Patio Storage room for.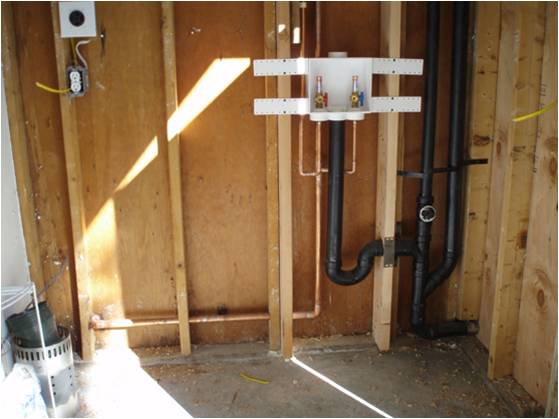 Interior 'rough' plumbing; electrical
Le Parc - Laundry center - DRYWALL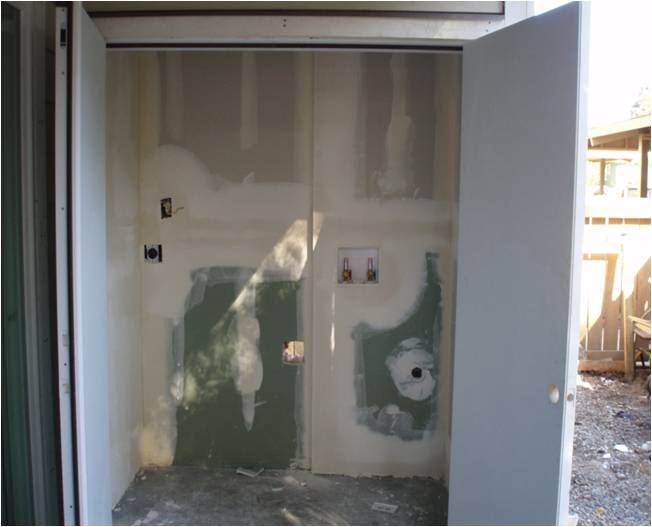 Drywall before final texture & painting
Le Parc - Completed Laundry Exterior